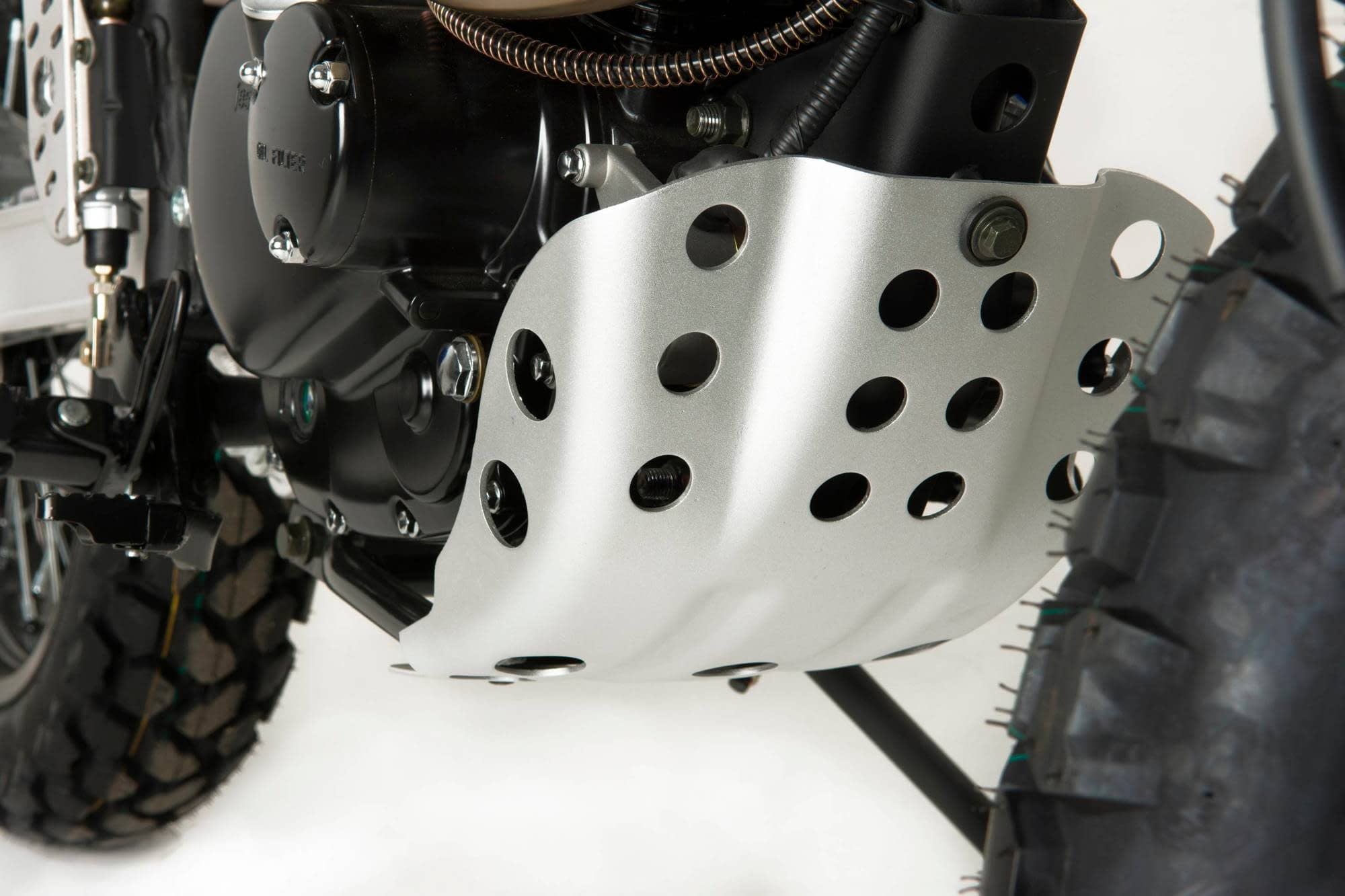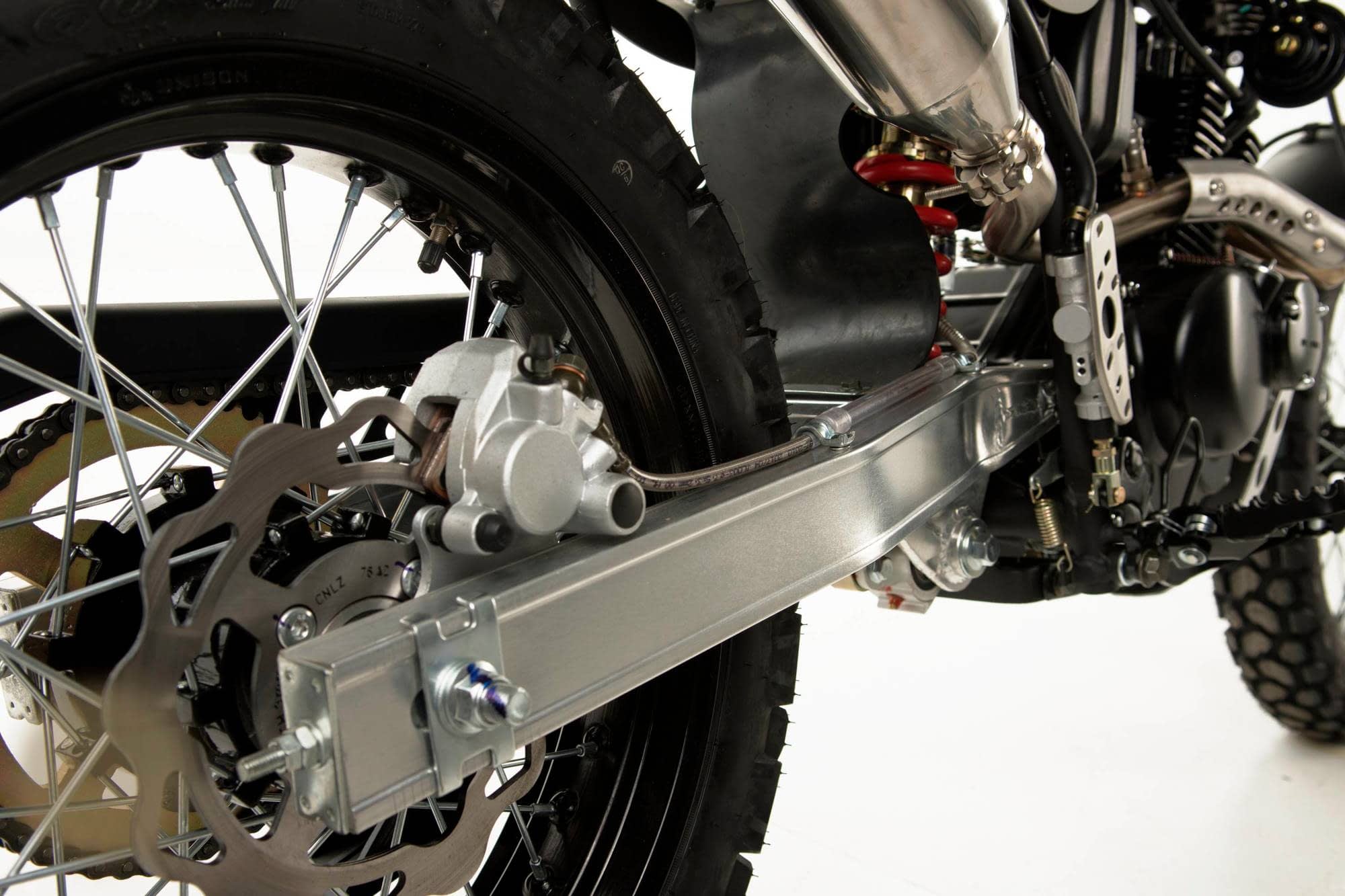 THE TRACKER IS MADE FOR RIDERS
For people that would never stop the ride: asphalt, off-road or grass. Is a bike that mix style and inspiration. Its reminiscent look of vintage match perfectly with the modern features and materials.
GET THE ORIGINAL
the Original Tracker brought to you by Leonart Motors, and designed by Born Co., many of you have been asking for something like that, and Leonart will bring it to you at its best.
FULL SIZE, FULLY EQUIPPED
Disk brakes, M section rims, adjustable up side-down forks and an impressive aluminum swing arm are just a few. This street scrambler has electric start. Custom steel tank and vintage seat.
GENUINE SCRAMBLER
The new Leonart Tracker 125 is a scrambler motorcycle build to endure, a lightweight motorcycle with rugged tires and long travel suspension; an on/off-road street legal motorcycle designed to ride cross country, unpaved roads, or the cloudiest streets of your city.
Full size motorcycle

GN 125 engine

18 inch front wheel

17 inch rear wheel

Rear M shaped aluminium rim

Front aluminium rim

Metal brake hose

Front brake disk

Rear brake disk

Adjustable upside down front fork

Aluminium swing arm

Rear monoshock absorber

EFI injection system

CBS combined brake system

12 l tank
Street legal with EFI system engine in accordance of the new Euro IV regulations regarding CO2 emissions.
AN EVERY DAY RIDE OR CLASSIC ENDURER IT'S YOUR CALL.
RESERVATIONS NOW OPEN
We will collect 300 euro in advance to make the reservation this amount its part of the total payment and will be reduced of the final price of the bike.
3.200 €*
Questions about reserving The Tracker 125? Find your answers here!.
* Price is valid for Spain only. 21% VAT included. Registration tax and transportation not included.
By placing this order you agree to the Tracker 125 Reservation Agreement , Reservation payment is totally refundable when stock is not available.